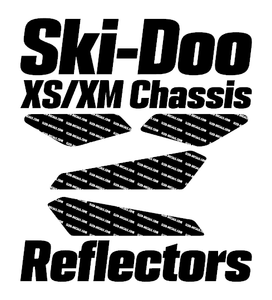 Ski-Doo XS/XM Chassis Reflector Set
Front and rear reflectors for a XS or XM chassis Ski-Doo, sold as a set or individually.
Choose the reflective colour of your liking.
These reflectors are made from Oralite 5400 Reflective Commercial Grade film, by Orafal

ORALITE® 5400 Commercial Grade
Oralite® Series 5400 Commerical Grade Reflective Film is suitable for affordable outdoor reflective traffic, guidance, warning and information signs, as well as reflective lettering, numbers and symbols. Screen printing & Inkjet printing compatible. The material is colourfast for up to 4 years. 3.25 mil.
---
We Also Recommend
---